The FormerFedsGroup Freedom Foundation Legal Team
Is Leading
The Way
We are supporting legal teams and individuals across the country in their effort to assert their fundamental, inalienable rights. Please explore our programs below and reach out to us if you need assistance, or if you would like to lend your efforts to this cause.
Would You Like To Help Fight Against Civil Liberties Abuse?
There are millions of people being impacted by the abysmal policies of corrupt or incompetent officials, and their voices are being suppressed. If you would like to help the FormerFedsGroup Freedom Foundation to preserve American freedoms, please volunteer today. 
Learn More About Our Legal Efforts On Our Blog
The FormerFedsGroup Freedom Foundation, a nonprofit primarily manned by volunteers impacted by COVID-related crimes against humanity, has filed an amicus curiae brief in a landmark legal case concerning Principal Edward Lang and co-petitioners, Joseph W. Fischer and Garrett Miller. The crux of the case revolves around the interpretation of the term "corruptly" in the federal statute 18 U.S.C. § 1512(c)(2). Thomas Renz, Esq. of Renz Law, LLC, has led this legal charge, emphasizing the ambiguous nature of the statute, which could have implications on First Amendment rights. The Foundation's brief points to potential inconsistencies in the statute's application and its potential misuse.
Read More
Today, two people who suffered injuries from the drug Remdesivir (a/k/a "Veklury"), filed a class-action complaint against Gilead Sciences, Inc. for alleged violations of consumer protection laws, false advertising, deceptive promotion, negligent misrepresentation, and other charges related to the marketing and administration of the drug. The complaint seeks damages, injunctive relief, and disgorgement for personal injuries and wrongful death.
Read More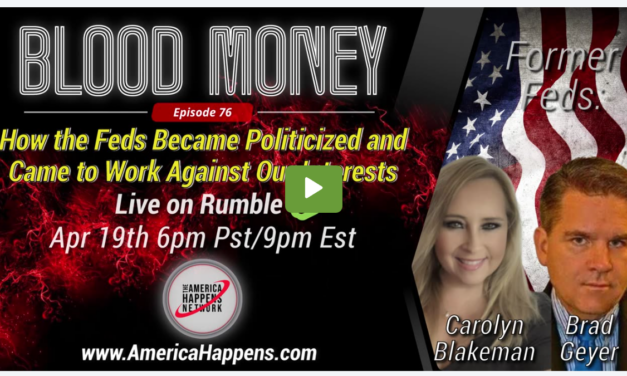 The video on Rumble features a discussion between former federal agents Brad Geyer and CC Blakeman...
Read More
Houston, Texas – The FormerFedsGroup Freedom Foundation (the "FFFF", a 501c3 corporation) is pleased to announce that, as of March 24, 2020, Jennifer Bridges, R.N., has joined our team as a Director and Medical Consultant. Ms....
Read More
The Supreme Court (SCOTUS) has issued opinions regarding the CMS and OSHA vaccine mandates, within less than a week of hearing the final arguments. SCOTUS has blocked OSHA's vaccine mandate for companies of over one hundred...
Read More
The U.S. Supreme Court has, on January 7th, scheduled oral argument on legal challenges to a) the Occupational Safety and Health Administration's COVID-19 Vaccination and Testing Emergency Temporary Standard ("OSHA ETS") and b) the Centers for Medicare and Medicaid Services Omnibus COVID-19 Health Care Staff Vaccination Interim Final Rule ("CMS Vaccine Mandate").
Read More
December 12, 2021 – The FDA Death Protocol including remdesivir is responsible for the unnecessary suffering of countless victims and their families. Last month, the FormerFedsGroup Freedom Foundation formed a weekly...
Read More
Monday Nights at 9pm Eastern November 3, 2021 – The drug remdesivir or Veklury, sold by Gilead Sciences, has become the standard of care for most hospitals nationwide, regardless of the many safety concerns and...
Read More
 March 15, 2022, as of the 15th of March, Registered Nurse Jennifer Bridges has joined the FormerFedsGroup 501c3 team as a Director and Medical Consultant. Jennifer brings nine years of medical experience and has been on the...
Read More
September 12, 2021 – The sudden COVID-19 pandemic has unfortunately delayed our continuing programs in Vietnam. Areas of public health and safety have taken a back seat so we could focus the time efficiently and build a...
Read More
June 24, 2019 – In June 2019 we completed our first pilot helmet giveaway program with Vinh My School in Binh Duong, Vietnam. The program was designed by students at Moorestown Friends School in Moorestown,...
Read More