FormerFedsGroup Freedom Foundation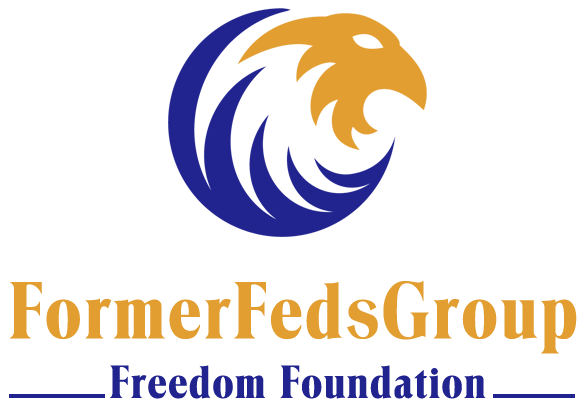 The FormerFedsGroup Freedom Foundation (FFFF) is a New Jersey based 501(c)(3) organization comprised of former federal agents, prosecutors, lawyers, medical professionals, researchers, and volunteers from around the United States and all over the world. Many of our former feds are 'former' because they witnessed the corruption of our most fundamental systems firsthand and subsequently became conscientious objectors.
Our Mission
The mission of the FormerFedsGroup Freedom Foundation is threefold. Our primary mission (to be undertaken via several concrete primary objectives) is to restore America and the Western world to those conditions existing and considered normal prior to the emergence of the pandemic crisis and the unconstitutional mandates that accompanied it, all of which seem directed towards a so-called 'New Normal' we consider antithetical to traditional American and Western concepts of liberty and community. We will save lives by exposing the 'FDA Death Protocol' for what it is and forcing hospitals to administer safe and efficacious treatments for COVID-19. We will help people assert their legal right to refuse to submit to harmful COVID-19 vaccination and testing mandates, and call a halt to what might otherwise shape into a practically inexorable momentum towards COVID-19 'vaccine passports' and draconian Digital ID systems.
Primary Objectives
1) FFFF will oppose policies sought by foreign entities like the WEF that seek to undermine Western freedoms.
2) FFFF will assist efforts to rein in Big Tech and restore freedom of speech for all Americans.
3) FFFF will stand firm against masking, 'vaccine' and testing mandates, and provide legal resources to those impacted by tyrannical COVID-19 directives at school and in the workplace.
4) FFFF will restore the traditional definition of 'Informed Consent' and attempt to ensure that the Ten Points of the Nuremberg Code be restored to its rightful place of influence over all to do with COVID-19 treatments and COVID-19 'vaccines'.
5) FFFF will organize survivors and family members of those harmed by the 'FDA Death Protocol' (including, without limitation, harm caused by remdesivir) by providing support and seeking legal avenues to pursue justice.
6) FFFF will create a living memorial to those who have lost their lives to the 'FDA Death Protocol' to ensure that they will not be forgotten, their stories will serve to instruct our posterity and their deaths will not have been in vain.
7) FFFF will offer to investigate and pursue amnesty and leniency options for medical professionals and whistleblowers who have either unwittingly or unwillingly participated in crimes against humanity during the Covid-19 pandemic, but only in exchange for a full accounting of what they observed over the last two years.
The second part of our mission involves tackling significant enforcement challenges that threaten our civil liberties, and encompasses several concrete secondary objectives.
Secondary Objectives
1) FFFF will focus its efforts on civil forfeiture abuse.
2) FFFF will offer support in order to develop cold case and serial profiling investigations.
3) FFFF will assist  in anti-human trafficking efforts, particularly where children are the victims.
4) FFFF will participate in the development of programs and systems that root out procurement fraud, grant fraud and scientific fraud.
5) FFFF will support efforts that safeguard our civil liberties, those protections guaranteed to us under the Bill of Rights and the 14th Amendment to the United States Constitution.
6) FFFF will support the establishment of a training and certification program geared to mitigate the risk of internal threats at the institutional level (it will also establish a team of experts who will be immediately available to evaluate any threat within our internal systems).
Working To Improve The Lives Of Children
The third part of the FFFF's mission involves the initiation and undertaking of projects to promote child safety and education in developing countries. These efforts, organized under its Student Program for International Child Education and Safety (SPICES) Initiative, are geared towards improving children's quality of life and reducing childhood mortality rates in developing economies. 
Read More About Us On Our Blog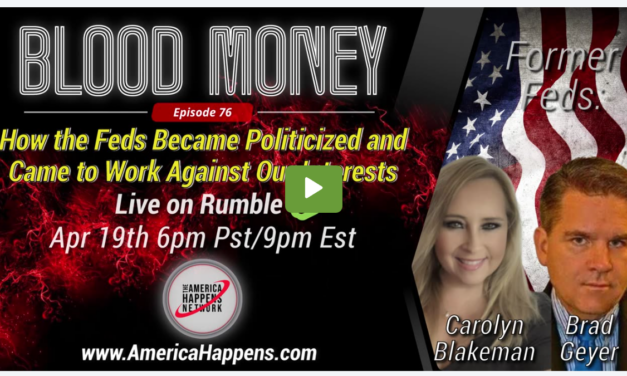 The video on Rumble features a discussion between former federal agents Brad Geyer and CC Blakeman...
Read More
Houston, Texas – The FormerFedsGroup Freedom Foundation (the "FFFF", a 501c3 corporation) is pleased to announce that, as of March 24, 2020, Jennifer Bridges, R.N., has joined our team as a Director and Medical Consultant. Ms....
Read More
The Supreme Court (SCOTUS) has issued opinions regarding the CMS and OSHA vaccine mandates, within less than a week of hearing the final arguments. SCOTUS has blocked OSHA's vaccine mandate for companies of over one hundred...
Read More
December 12, 2021 – The FDA Death Protocol including remdesivir is responsible for the unnecessary suffering of countless victims and their families. Last month, the FormerFedsGroup Freedom Foundation formed a weekly...
Read More
Monday Nights at 9pm Eastern November 3, 2021 – The drug remdesivir or Veklury, sold by Gilead Sciences, has become the standard of care for most hospitals nationwide, regardless of the many safety concerns and...
Read More
 March 15, 2022, as of the 15th of March, Registered Nurse Jennifer Bridges has joined the FormerFedsGroup 501c3 team as a Director and Medical Consultant. Jennifer brings nine years of medical experience and has been on the...
Read More
September 12, 2021 – The sudden COVID-19 pandemic has unfortunately delayed our continuing programs in Vietnam. Areas of public health and safety have taken a back seat so we could focus the time efficiently and build a...
Read More
June 24, 2019 – In June 2019 we completed our first pilot helmet giveaway program with Vinh My School in Binh Duong, Vietnam. The program was designed by students at Moorestown Friends School in Moorestown,...
Read More